As one of the leading PRC law firms in the TMT sector and at the invitation of Chambers and Partners, DaHui produced a guide to China's TMT sector. The guide can be downloaded via the button below.
Cutting-edge issues such as blockchain, big data, machine learning, artificial intelligence, data protection, the Internet of Things and more are covered in the guide.
DaHui is honored to be a regular Chambers contributor on this rapidly evolving and highly complex sector.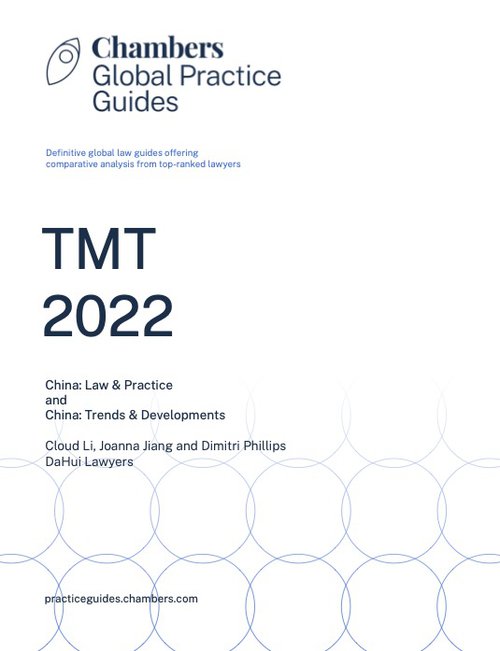 Chambers TMT Guide 2022