A Dynamic Law Firm for a Dynamic World
Why DaHui?
We are trained at the most renowned law schools in the world and deeply embedded in China's historically and culturally distinct legal and business environment. We maintain international values and standards and yet are uniquely positioned to offer local solutions for your success in China. Knowing what "East meets West" really means has made us a "go-to" law firm for both multinationals and the world's leading startups.
While we know the law inside and out, your business goals remain front and center. Our elite training and extensive practice in law empower us to identify and address any legal issues your business may face in China. We know our clients are seeking legal representation for more than an abstract restatement of "what the law says": our advice is tailored to our clients' business priorities and laser-focused on problem-solving to translate those priorities into reality.
We know there are no shortcuts to success and we value tireless hard work, but we also aim for pioneering contributions to business growth. Our unlimited energy and disciplined methodology ensure our work is spot-on, polished, and effective. With some of the greatest businesses among our clients, we are always adapting and looking to add valuable innovations in our practice of law. Combining the lessons of the past with the creativity for the future, we do not cut any corners but we do work on the cutting edge.
With us, work is generally a breeze, but if needed, we make sure any opposing parties do not want us on the other side of the table. Our agreeable culture and deep civility allow for smooth work and friendly dealings. In their dedication to clients, our lawyers turn on the heat to protect and maximize your interests. We welcome positivity, are strategically adaptable, and where other law firms may falter, we prevail.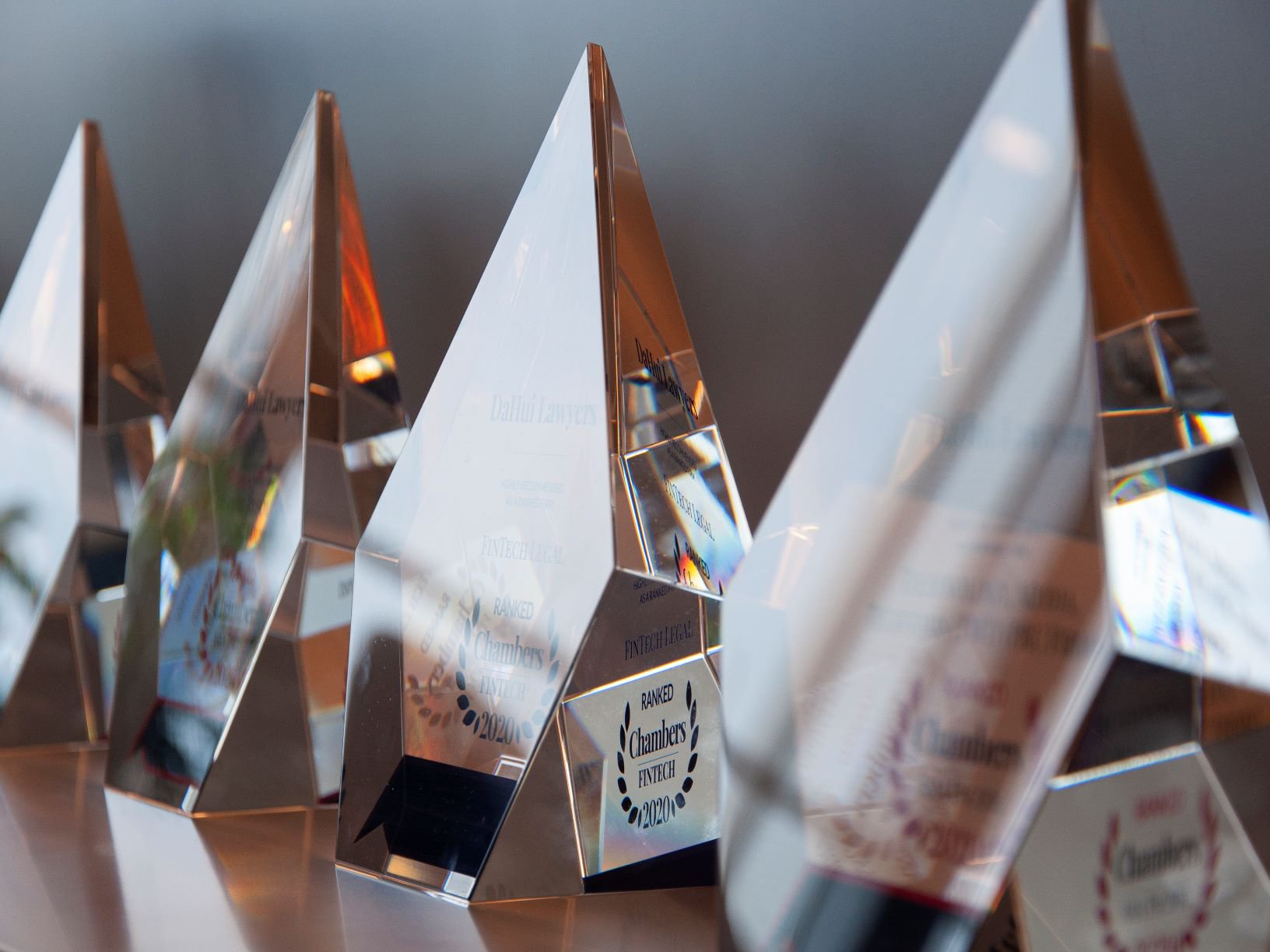 Global Recognition
DaHui is proud to be regularly honored among the awards and rankings of the most prestigious industry media, such as Chambers and Partners and Legal 500.
Our Accolades